It is not wrong to want to attain financial freedom and leverage in life but it pays to know exactly what we are getting into so that we can get the promised return. Investment scams have been proliferating in our country for many years. The main objective of which is to get people to hand over their hard-earned money.
One popular type of an investments scam is the "Ponzi Scheme" which involves the payment of purported returns to existing investors from funds contributed by new investors.
A Ponzi scheme scammer often solicits new investors by promising to invest funds in opportunities claimed to generate high returns with little or no risk.
If there is difficulty in recruiting new investors or when a large number of existing investors opt to run away, the Ponzi scheme will result in total breakdown and the new investors at the bottom line of the pyramid will not receive their returns anymore.
Hence, with little or no source of earnings, Ponzi schemes require a consistent flow of money from new investors to continue the modus.
One prominent example was KAPA, considered to be one of the biggest frauds in Philippine history, is a religious institution that allegedly mandated members to put in investments for a 30-percent return every month. Its founder, Joel Apolinario, called these donations "love gifts" or "blessings."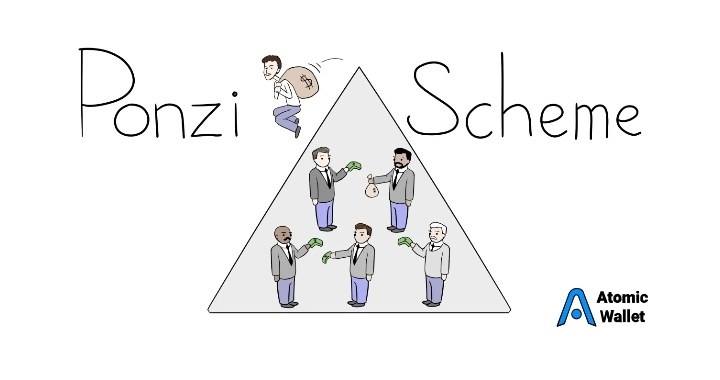 The Court of Appeals (CA) ordered the freezing of Kapa's bank accounts and assets, upon the petition of the Securities and Exchange Commission (SEC) and the Anti-Money Laundering Council.
So what are the tell-tale signs of investment scams?
Low risk and high returns/quick, easy, get rich schemes;
Deceptive or fake branding;
Insider Information;
Limited time offer; and
Seller not registered to sell investments.
If any of the above is a main feature in an investment program that you are considering, be warned.
Before investing, ask yourself some of these questions:
Is it legitimate?
Is it regulated or not?
Does it offer commissions for referrals?
Is there pressure to buy now?
Do I understand the investment?
Where can I turn for help?
If you do not have a good understanding on your answers to these questions, there is a great chance that you will be wasting not just your money, but as well as your integrity and personal relationships.
Under Section 8 of the Securities Regulation Code, no person shall engage in the business of buying or selling securities in the Philippines as a broker or dealer, or act as salesman, or an associated person of any broker or dealer unless registered with the Securities and Exchange Commission SEC. Said provision is the most commonly violated regulation by those who perpetuate illegal schemes.
The misconception is that only the promoters, meaning those who own the entity or those who organized or run the entity are the only ones liable. The fact, however, is when we apply the said provision even your relatives or neighbors who enticed you to invest are actually liable under Section 28.
Scam victims can file complaints with the SEC as well as initiate criminal action for estafa against the company, its officers and promoters. Victims may go to the offices of the National Bureau of Investigation (NBI) or the PNP-CIDG for assistance to file estafa charges against the scammers and the SEC is ready to assist them in filing their criminal complaints with the NBI and the CIDG by providing victims evidence in the form of, but not limited to, negative certifications, and certified true copies of registration documents, among others.
Investing is not about becoming rich overnight. It's about building your own portfolio throughout a long period of time and managing risk along the way.
Always ask, check and confirm.
Conduct your research accordingly. Verify credentials. Adopt a mindset that "there's no such thing as easy money." Double-check everything with the government and its data. Remember, if it's too good to be true, it probably is.
There is nothing wrong in wanting to invest to improve your financial well-being but how you do it defines whether you will eventually achieve it or not.
What do you think are the things we need to watch out for? We would love to here from you through your comment below and please subscribe to be notified for more updates and follow us on Facebook.